The Nation of Flame is stronger than ever as athletics programs reach new heights
Liberty University Athletics ranks among the fastest growing athletics departments in the country with a majority of 20 NCAA Division I Programs that have achieved unprecedented success at the national level over the past few years.
Last year, Liberty . celebrated golden anniversary elegantly in fields and stadiums. The university's NCAA teams have captured eight conference championships, Flames Football took their third straight bowl win, and Liberty led all of the Commonwealth of Virginia's Division I programs in winning percentage, all while student-athletes had a GPA of 3.27.
"I am grateful to our student-athletes, staff, coaches and senior management for the tremendous support we have received," said athletics director Ian McCaw. "Thank you
Flames Nation for their wonderful support and generosity which has been demonstrated in record numbers of donors and donations."
Last fall was highlighted by the great seasons of the football and hockey teams. After moving up to Divisional Football (FBS) level in 2018, Flames Football became only the second program in NCAA history to win ball games in the first three seasons of eligibility when they beat Eastern Michigan, 56-20, in the LendingTree Bowl. In Mobile, Ala. In field hockey, Lady Flames won her first 20 nation-wide games in 2021, including her first BIG EAST Championship, defeating the nine-time Connecticut champion in the final at home, 1-0. The eleventh-year program continued To become the first Liberty team in any sport to advance to an NCAA Division I Championship game.
Overall, Liberty Athletics ranked 74th in the Learfield Cup Ranking, an annual ranking of all NCAA Division I programs based on their teams' post-season performance.
Flames Club CEO and partner said: "We were 13th out of the top five non-power programs out of over 60 schools, so the fact that after three years at FBS we were in the top 15 in this category is really amazing. ". Athletic Director Mike Hagen.
The flame clubthe division's main supporting organization, has been the driving force behind the rapid rise of Liberty athletics. Membership has grown more than sevenfold over the past decade – from less than 600 members in 2012 to more than 4,350 today. Liberty Athletics raised a record $4.1 million during the 2021-22 school year, including $526,450 on Giving Day in November. That total is up from just over $1 million in 2015-16 and more than double the previous high of $1.85 million in 2020-2021.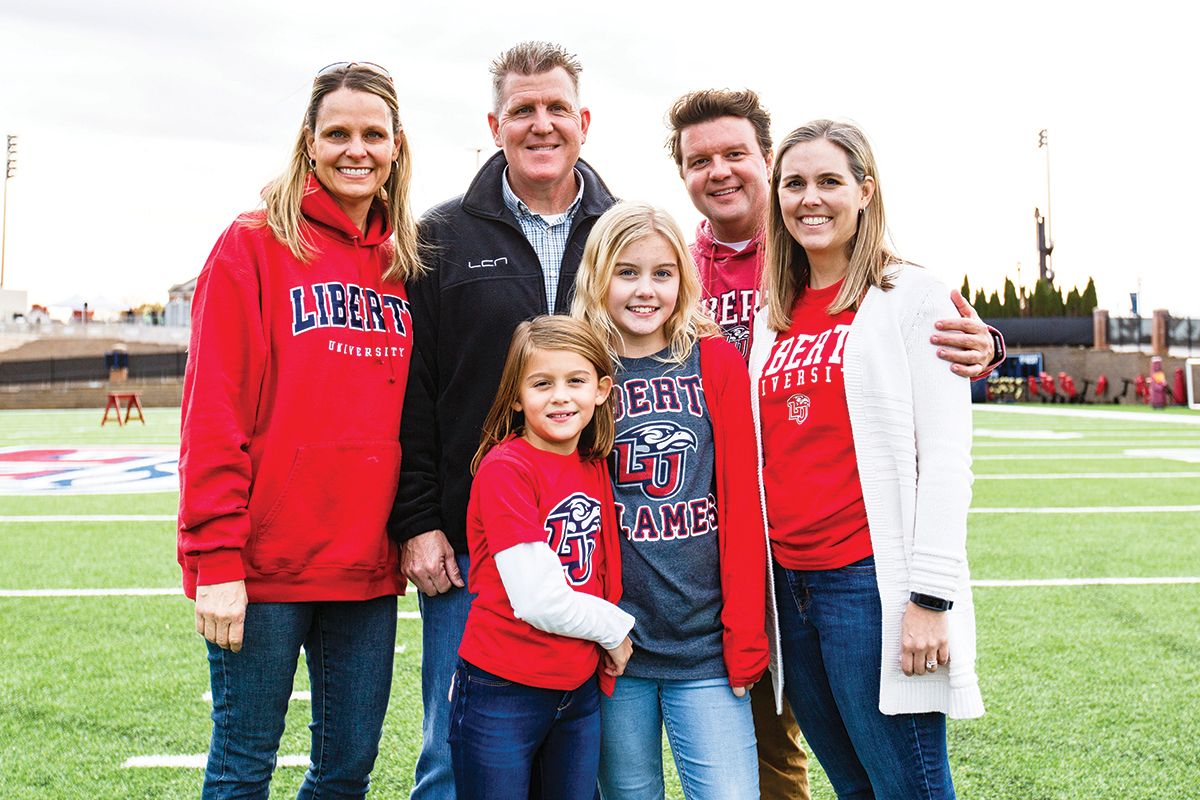 "It's hard to find one of our shows that doesn't hit new heights, and we're happy our fans are responding accordingly with their support with donations, Flames Club membership, and season ticket purchases," said Hagen. "Joining Ian McCaw (in 2016) has really helped craft the vision for this growth, and now to be on the path as we raise more money to support our student-athletes than other well-established programs really show how successful Flames Nation has come in a short period of time."
Putting excellent product on the field and creating an exceptional game-day atmosphere at state-of-the-art facilities, such as the Williams Football Field and the basketball team's Liberty Arena, have increased season ticket sales.
"Last year, we set a record with around 5,200 tickets sold for the football season, and this year we have surpassed 8,200," Hagen said at the end of August. "We will have 700 people at the backdoor fan festival before the game at the indoor training facility, and we will feed about 1,000 more people on the third floor of the Carter Tower (Club Pavilion) and suites, which they have continued to sell since the Carter Tower was built. This year, as the base grows Our fans, we added five more parking lots. Every parking space from Macado's (restaurant) to the Liberty Arena on game day is taken over by a donor, which is a great picture of what it takes to support this program."
He said the renovation and beautification of the south berm for Williams Stadium with redundant floor seating and 23 cabanas would make the Flims football fan experience even better this season.
"We have high expectations to provide an incredible family atmosphere for all of our fans," said Hagen. "Last year we sold all of the premium seats at Williams Stadium for the first time ever. We're on track to do it again this year, and we're very close to doing it for men's basketball as well."
He said Liberty's mission and original vision of founder Dr. Jerry Falwell has paid off and is reflected through every sports facility and sporting event on campus, as well as every player dressed in the red, white and blue Liberty uniform and boldly representing Christ.
"It really speaks to Liberty's investment and her recognition that athletics can showcase the league. And at Liberty, that means showing and appreciating Christ," Hagen said. "We truly see ourselves as a way to honor and glorify God through athletics, and many of our donors recognize that this is an opportunity to spread (God's) word and achieve national recognition for Liberty by helping our teams succeed on the field."
Helping the more than 550 Liberty Athletics student-athletes thrive spiritually, academically, and athletically, Flames Club members receive preferred seats for season tickets, outdoor games, and post-season tickets as well as priority parking and access to exclusive Flames Club events throughout the year.
"The more they contribute, the more they earn in interest," Hagen said. "Our internal goal is to increase (Flames Club) to 10,000 members in the next few years. They are really the team behind the team. We need everyone to come together – to come off the bench and get into the game."
"To compete on the scale that Dr. Falwell envisioned — and we all know it would be Notre Dame and BYU for Protestant evangelicals — we still have a long way to go, and that requires everyone to play their part," Hagan added.
Already for the 2022-23 school year, 2,644 members of the annual Flames Club Fund have donated and pledged $1,825,813, an increase of 31 percent over the start of last year's annual fund campaign.
Hagen said vintage gifts are another excellent way for alumni, their families, faculty, staff, and loyal fans to help strengthen the foundations of the Flames Nation.
"There are 19 arcs in front of Williams Stadium, and we have local families of current students who love Liberty and want to leave a legacy when they graduate contribute $50,000 to carve their names into those arcs," Hagen said, noting that all of the arcs now contain the names of the sponsors.
Other naming rights range from $1,000 for individual lockers and $5,000 for sports offices to $2 million for an indoor soccer practice facility.
"There are always so many ways and opportunities for people to offer," Hagen said. "Our role with the Flames Club is to reconcile donors' desires, passions and expectations with the giving they give. If their passion is football, we can get great seats at Williams Stadium, and if their desire is to leave a legacy for their families or loved ones and put their name on athletics (facilities) We can make it happen, too."