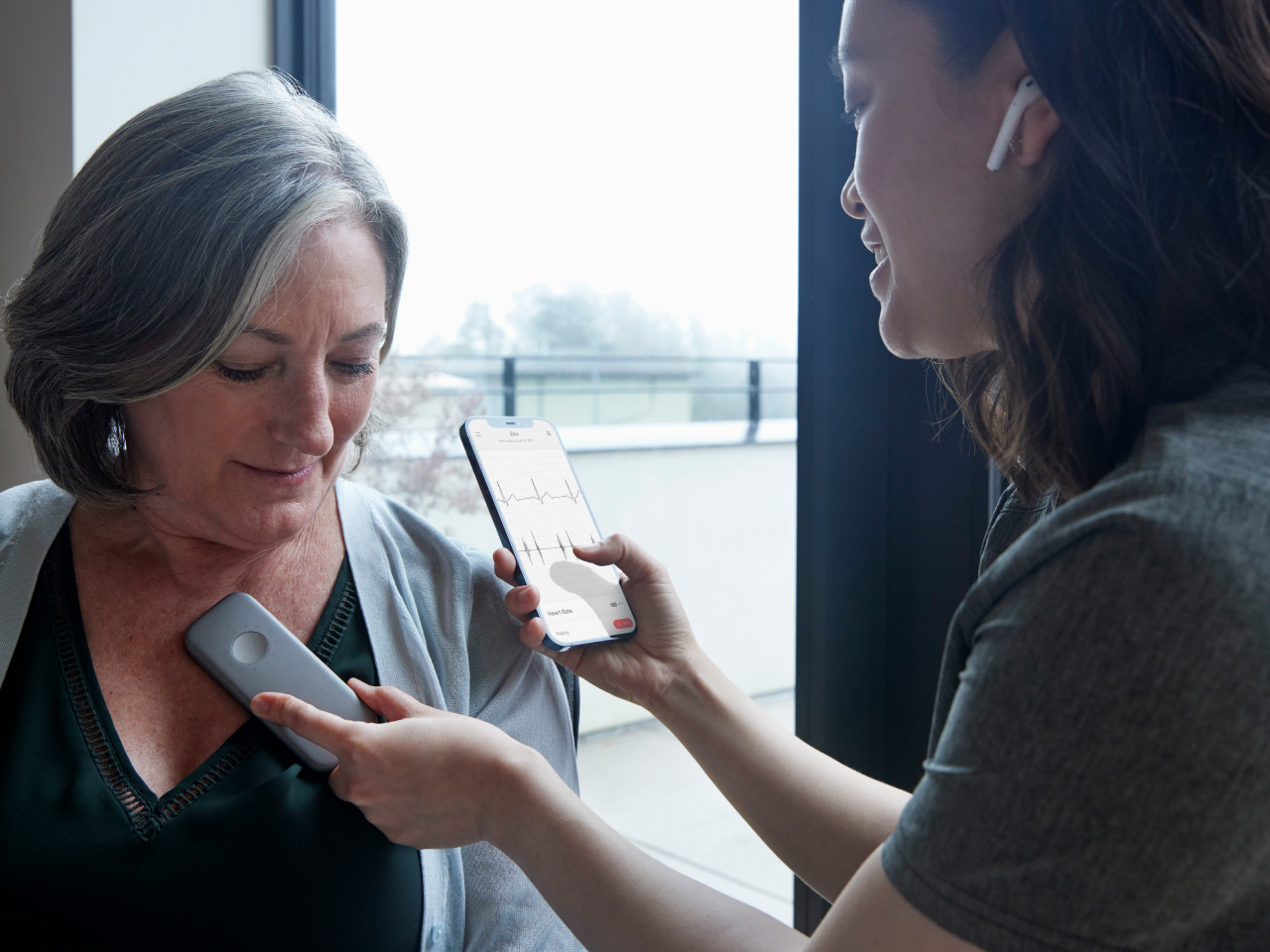 What you should know:
– Echo, a digital health A company that applies machine learning in the fight against heart and lung disease, announced today that it has been awarded a $2.7 million Direct Small Business Research (SBIR) Phase II grant from the Department of Health and Human Services (HHS) at the National Institutes of Health (NIH).
The grant will fund the development of a machine learning algorithm that detects and classifies pulmonary hypertension (PH) using PCG and ECG data provided by the Eko smart hearing aid.
Improving clinical decision making with a new machine learning algorithm
Pulmonary hypertension is a serious condition that occurs when the pressure in the vessels that carry blood from the heart to the lungs is higher than normal, causing the pressure on the heart to drop. pH affects up to 1% of the world's population and is a sign of poor health outcomes. ¹ PH can cause premature disability, heart failure and death. Unfortunately, there is often a delay of more than two years between the onset of symptoms and the diagnosis of severe types of PH. The gold standards for diagnosing pH are echocardiography and right heart catheterization, which are expensive and require a cardiologist. AI models based on electrocardiogram (ECG) have been shown to improve the diagnosis of PH but are difficult to deploy. ³ To meet this challenge, Eko has formed a research partnership with Lifespan Health System's Cardiovascular Institute to collect real-world PCG and ECG data using the Eko DUO ECG + digital stethoscope. This data will help develop an algorithm that can detect PH and classify its severity. This easy-to-deploy early identification tool aims to diagnose PH earlier and more accurately, leading to useful interventions that can save patients' lives.
"The main objective of this study is to determine whether an Eko-based ECG-based algorithm can determine the presence and severity of pulmonary hypertension when compared to the current gold standard," said lead researcher Dr. Levinger is Professor of Cardiology and Director of Cardiovascular Research at Brown University Medical School Albert and Lifetime Heart and Vascular Institute. "This machine learning algorithm has the potential to be a low-cost, easy-to-implement, and sustainable medical technology that helps healthcare professionals identify more patients with pulmonary hypertension."
This award represents Eko's fourth SBIR grant from the National Institutes of Health, bringing its total funding to date from the National Institutes of Health for the development of heart-lung machine learning to $6 million. The previous $2.7 million grant, awarded to the company in July of 2020, funded collaborative work with Northwestern Medicine Blohm Cardiovascular Institute to validate algorithms that help healthcare professionals (HCPs) identify pathological heart murmurs and heart disease. valvular disease (VHD) during routine office visits. . This grant for VHD directly contributed to the clearance of the FDA and commercialization of Eko Murmur Analysis Software (EMAS) – the first and only machine-learning algorithm to help HCPs identify structural heart murmurs with a smart stethoscope.
Eko advances how healthcare professionals detect and monitor heart and lung disease through its innovative suite of digital tools, patient, provider and Powered by artificial intelligence Analytics. Hundreds of thousands of healthcare professionals worldwide use its FDA-authorized platform, allowing them to detect earlier and with higher accuracy, diagnose with more confidence, administer treatment effectively, and ultimately provide the best possible care to their patients.