Turbulence is the main theme. Narration suddenly jumps from one topic or era to another and vice versa. The front describes the corner skyscraper housing the European Central Bank in Frankfurt as "the contemporary Leaning Tower of Pisa" and a badge of acceptance. Hummel cup (L) or, who were anarchists in their early years. Then, in quick succession, come quotes from Virginia Woolf, Tom Mayne, and Colette; An iconic collage by Stanley Tigerman, radical designs from 1983, and a section on how to transcend realist arts from the 1890s onwards. Buckle up, it's going to be a bumpy ride.
Giovannini cites Claude Barnet – a radical French architect and producer who slipped into obscurity – as a major influence on contemporary practitioners, along with Gordon Matta Clark (who cut buildings apart) and Libius Woods (Who built almost nothing but painted divine). he praises Frank Gehry For his intuitive approach to designing and modeling by hand and exploring many iterations before allowing fellow computer-savvy colleagues to create working documents, he is also passionate about Zaha Hadid Imaginative graphics and mastery of sensually flowing shapes. hug him Peter Eisenman less convincing. This is the architect whose obsession with basic geometries has produced a home with a crack across the bedroom floor, and the strangely distorted Aronoff Center for Design and Art in Cincinnati. Eisenman admits that major decisions about Aronoff were made by the computer and notes, "I don't know if I like what it looks like but the problem is unrelated." One wonders if users are not equally interested.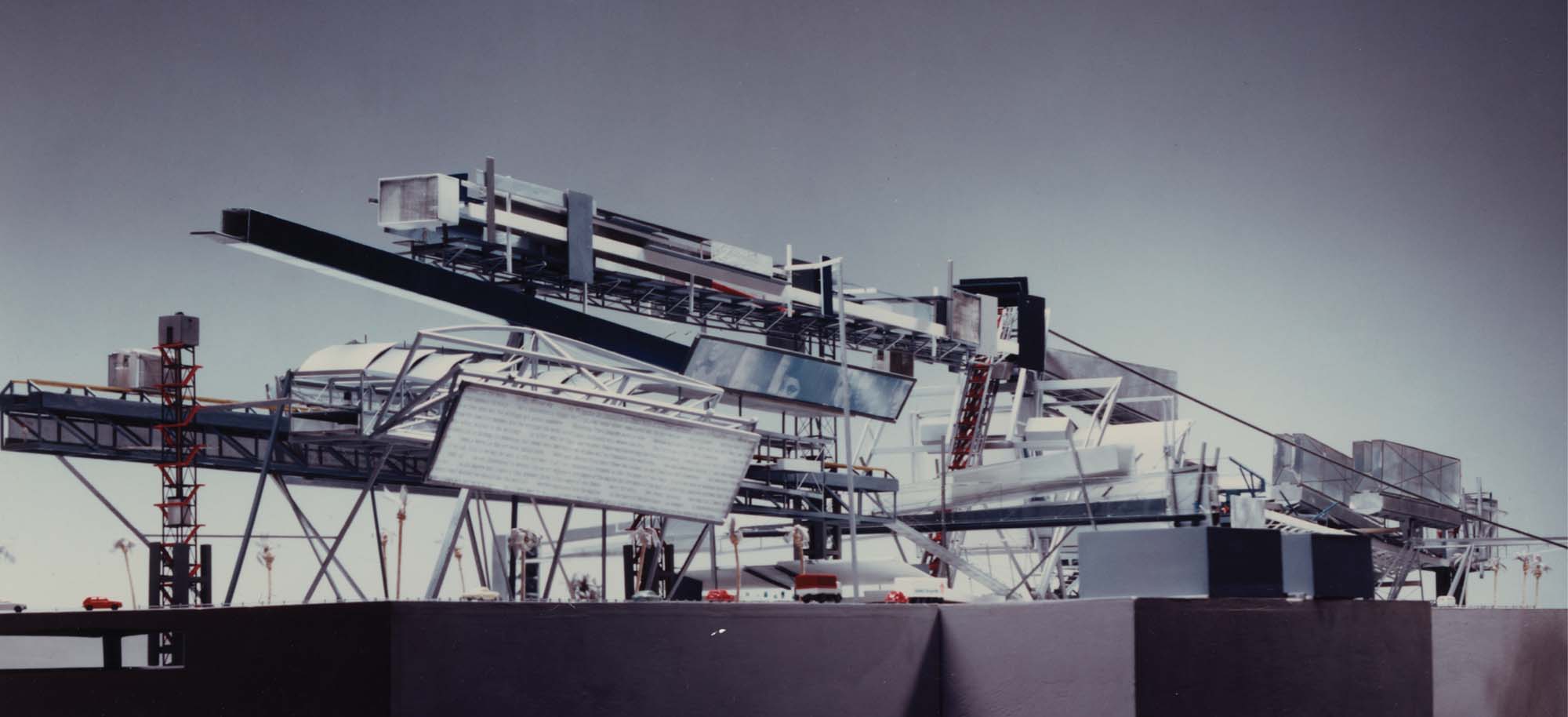 Other acclaimed talents (if familiar – and overwhelmingly white), from Daniel Libeskind to me Enrique Miralles; Diller Scofidio + Renfro to me Farshid MousaviEach was given a few pages, and the book is full of revelations. There is a strong emphasis on graphic representation. Marcus Novak, one of the pioneers of virtual reality at UCSB, showed four paintings at the 2000 Venice Biennale, their twisted and broken shapes as dramatic as any NASA photograph of distant galaxies. The drawings and the model drawn by Moscow schoolchildren show that another generation inherited the vision of constructivism.
Giovannini has done a great job of picking and pressing, but there are inevitable gaps. He praises the leading Soviet artists of the 1920s – notably Il Lisitsky and Kazimir Malevich, who strongly influenced Zaha Hadid – but pays little attention to the architectural visions of Konstantin Melnikov and Alexander Vesnin and their Constructivist contemporaries. The diverse manifestations of early modernity are hardly mentioned, and the Bauhaus and its heirs are portrayed as if they were some kind of retro fine art school. The author endorses the widely popular myth that modernity ended around 1970, thanks to some provocative theses and the demolition of a daring but mismanaged complex in St. Louis (Pruitt-Igoe by Minoru Yamasaki). Poorly maintained public housing and developers who made Mies on the cheap did more to reduce its appeal than any theses. It would be fair to say that modernity (which simply means "modern" versus "past") has never really gone away. Several generations of architects challenged old dogmas and, through their creativity, modernity was reborn, realizing its expressive potential in a variety of forms.
MoMA and Philip Johnson were criticized here for choosing one aspect of new architecture, stripping it of its social aims, and painting it as International Style at the 1932 Exposition. (They were also mocked for another practice of simplification, the 1998 Deconstructivist Architecture Exposition.) Giovannini admits that theorists can be "intolerably dogmatic and ambiguous … behaving like a priest class of architecture", repeating the mistakes of dogmatic pioneers such as Le Corbusier, who tried to reduce design down to five points—before proceeding to ignore them in Ronchamp and Chandigarh. But he's clearly fond of the absence of rules – limiting chaos – which has generated chaos of form for form in the booming cities of China, the Gulf and Europe.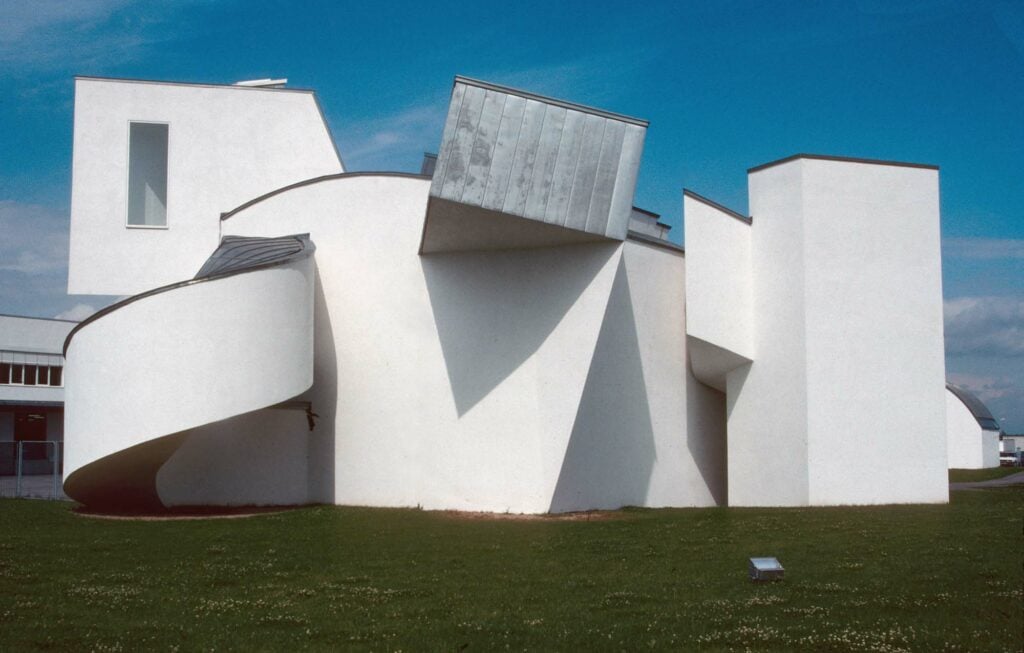 Through thick and thin, the United States has resisted the boldest of innovations. It took 14 years to fund and build the Walt Disney Concert Hall in Gehry, and the architect was constantly discredited until its completion. But that conservatism (or shyness) has stymied many questionable proposals. Before the suit settled on a mundane redevelopment of the 9/11 site, the radicals were invited to present their ideas. United Architects (dedicated team) proposed a quirky complex of five linked towers in place of the World Trade Center. Giovannini wishes it had come true, but the montage shows it looming over the lower Manhattan skyline as intrusively as the phallic lanes now warping downtown.
The book's primary message is that to keep pace with the other arts, architecture must reflect the uncertainties revealed by scholars and philosophers. but why? It is true that we live in turbulent times, at the mercy of climate change, social injustice, demagogues and their devious followers, but enlightened architects responded to the equally unsettling era of Hitler and Stalin and the Great Depression with quiet, rational buildings, and arguably we need more of these now. It's easy to dismiss the function as boring, but a lot of the buildings mentioned here are out of scope with context, its program, and the humans who go through it. Cities can only accommodate a few offending icons before they start emerging as a sci-fi movie. Contemporary architects have more to offer than the traditional virtues of firmness, commodity, and cheerfulness, but these principles are still relevant. There is a strange sense of detachment from reality in these pages. For example, I could hardly find a mention of architects' commitment to conserving energy and resources, creating zero-level buildings, and making our cities more livable.